One of the most stunning and inviting interior design styles is French Cottage design. It's almost a mix between French Country design and Farmhouse interior design.
If you're looking to create a warm and welcoming space that is sophisticated and well-traveled, this is the interior design for you.
I love how it's casual but still chic and upgraded, and it's the best way to make your guests feel at home and comfortable when they're visiting.
Here are five things you can do in your home to achieve the French Cottage style.
1. Exposed Beams
Consider using exposed wooden beams if you have vaulted ceilings or even just tall ceilings. The beams create a cottage feel and remind me a bit of the farmhouse style.
You can use leftover wood from an old barn out back, or you can use faux beams that are half the price and look like the real thing!
Exposed beams are a beautiful option if you have an open and airy living area. You'll want to make sure you have plenty of natural light and light colors in the room to prevent it from looking too much like a cabin in the woods.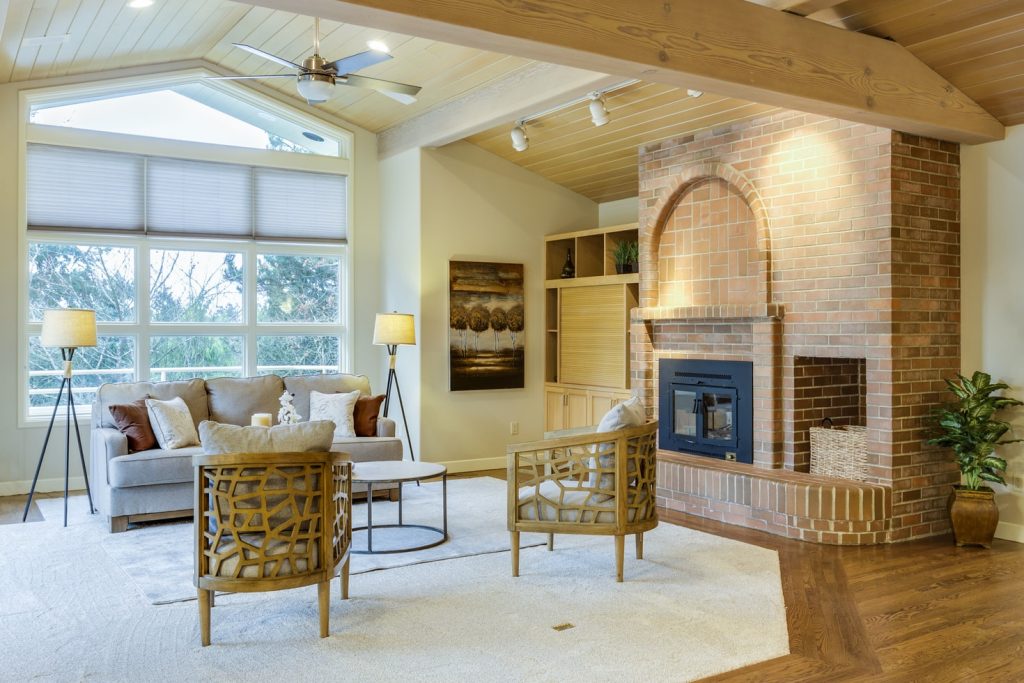 2. Creamy White Furniture
Another staple of this interior style is using creamy white furniture. It's important to distinguish between a white couch and a creamy white couch.
Using crisp white furniture feels too sterile and unapproachable. Using an off-white or creamy variation that's close to a tan color lets the furniture feel clean and bright without feeling like you're in a hospital.
Try to mix and match your shades by using a slightly lighter or darker color on your reading chairs or on the fabric of your dining room chairs.
To achieve an authentic French look, pair vibrant color throw pillows with your neutral furniture. Grab a mustard yellow or blue velvet pillow to add a pop of color and authenticity.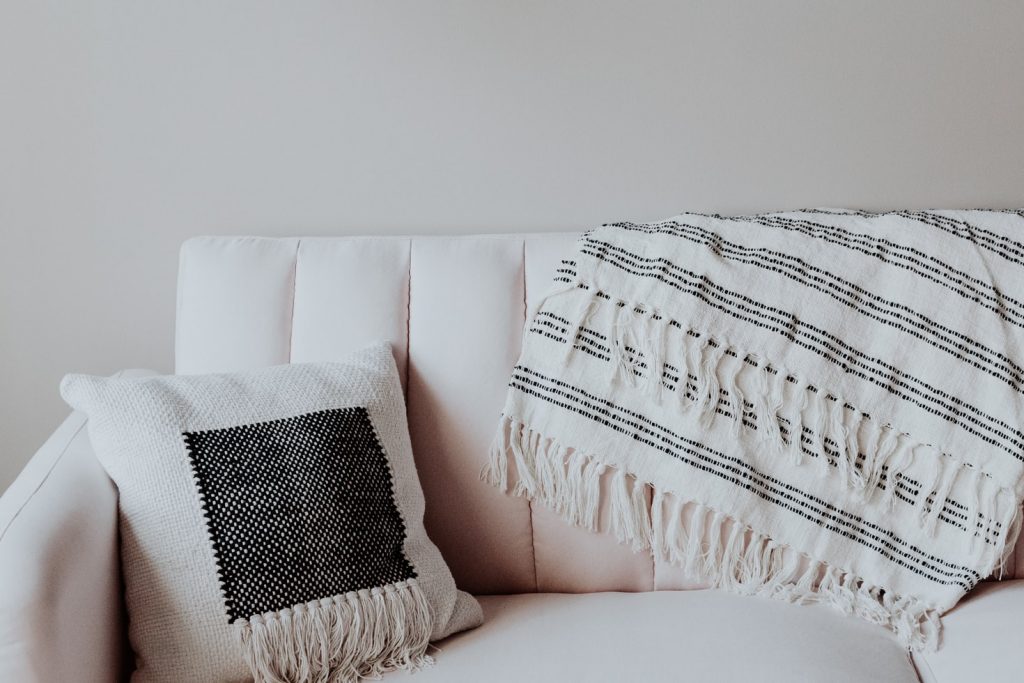 3. Light Wood Tables
Incorporating light-colored wood in your coffee table, storage shelves, and dining room table is another way to achieve this style.
Traditional French styles typically utilize dark wood, but you want to keep it light and easy with the cottage style.
Choose a light-colored wood, or refinish your existing coffee table with a light wood stain to brighten up your space and compliment the fabric and exposed beams.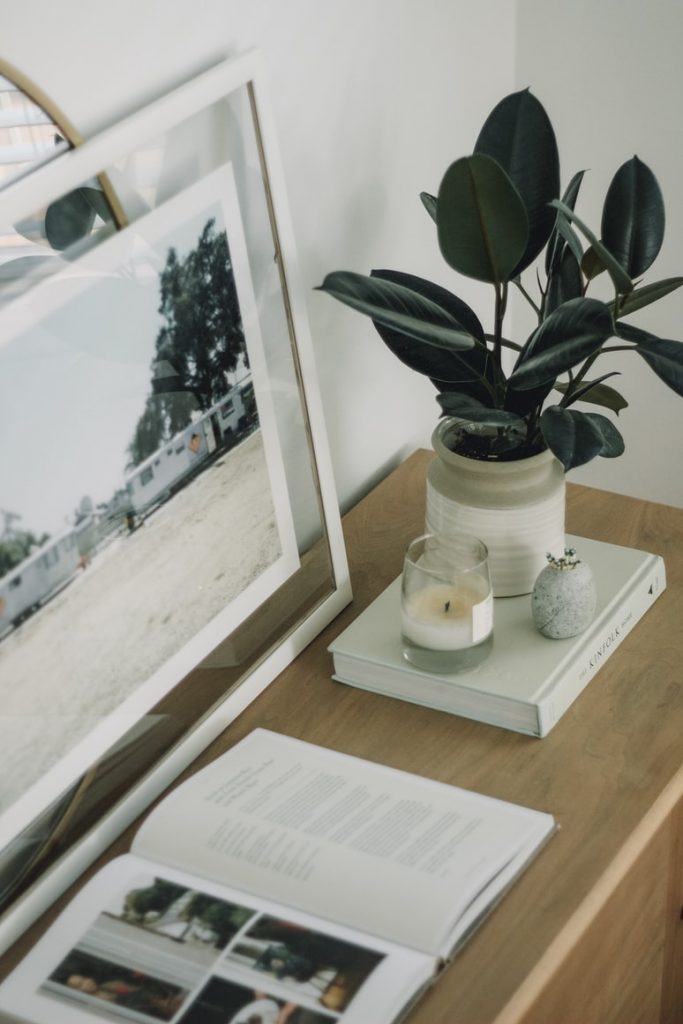 4. Rustic Pendant Lights
Lighting can dramatically transform any space. Using rustic pendant lights will help you achieve the French cottage style.
Try to find brass or gold finished pendant lights to add some style and class to the space. It's a great way to add some sophistication without feeling overdone.
For a unique twist on this style, try to find a modern industrial pendant light to update the space and still match your current style.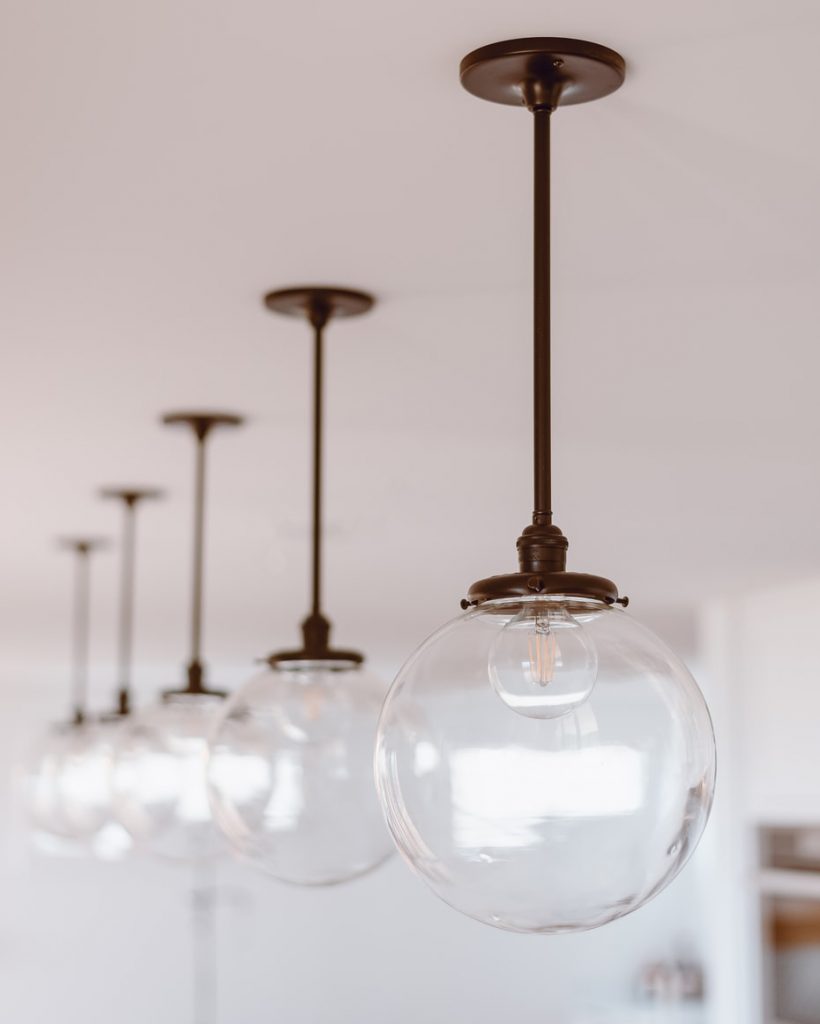 5. Antique Arched Doors
My favorite way to add a French cottage touch to your style is with antique arched doors. You don't have to get a whole new front door package; instead, use them for interior doors.
Take out your original pantry doors in your kitchen and install arched doors from an antique shop or estate sale to instantly upgrade your space.
They'll feel authentic and original and give you the perfect finishing touch for your space. You can even use them for office doors or any hallway doors that you might have.