Creating a home with an elegant and sophisticated French style can be a challenge. It can become quite difficult to determine what elements need your focus and attention even with the right inspiration.
French decor is all about the accents and finishes. It's often the subtle touches that can really make this design style come to life.
So, what are the important elements that make this style come to life?
Light Fixtures
An extremely important element in any style of home is the light fixtures. This is especially true for French decor. You'll want your light fixtures to match your aesthetic and add to the overall feel of your home.
You'll want to look for elegant and timeless light fixtures with gold or brass finishes. They don't have to be brand new; you could find the perfect fixture for your home at an antique store or estate sale.
Keep them modern but timeless by finding fixtures that are sleek and traditional. You won't need overdone light fixtures to create the perfect French-inspired moment.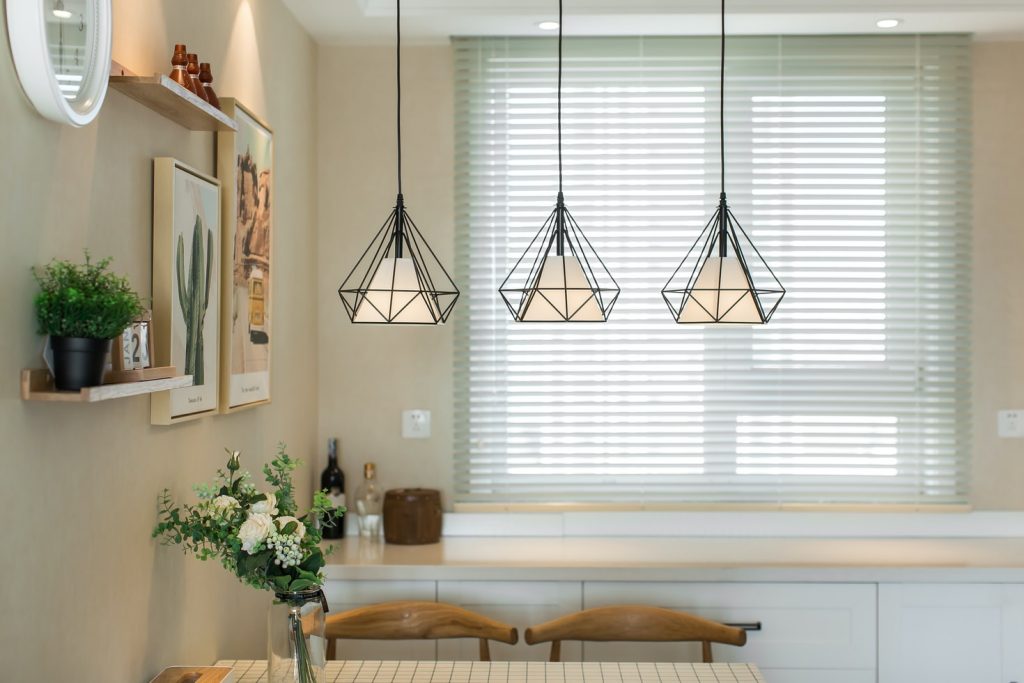 Drapes
Choosing the right drapes for your French-inspired home is very important when you're thinking about finding the perfect elements for your space.
The drapes should be large, a solid color, and floor-length. You can choose the right color to perfectly match your space, but keep the color neutral as a general rule for this style!
You'll add to your style with the drapes, and choosing some that are floor-length will add to the elegance and sophistication, instantly upgrading your space.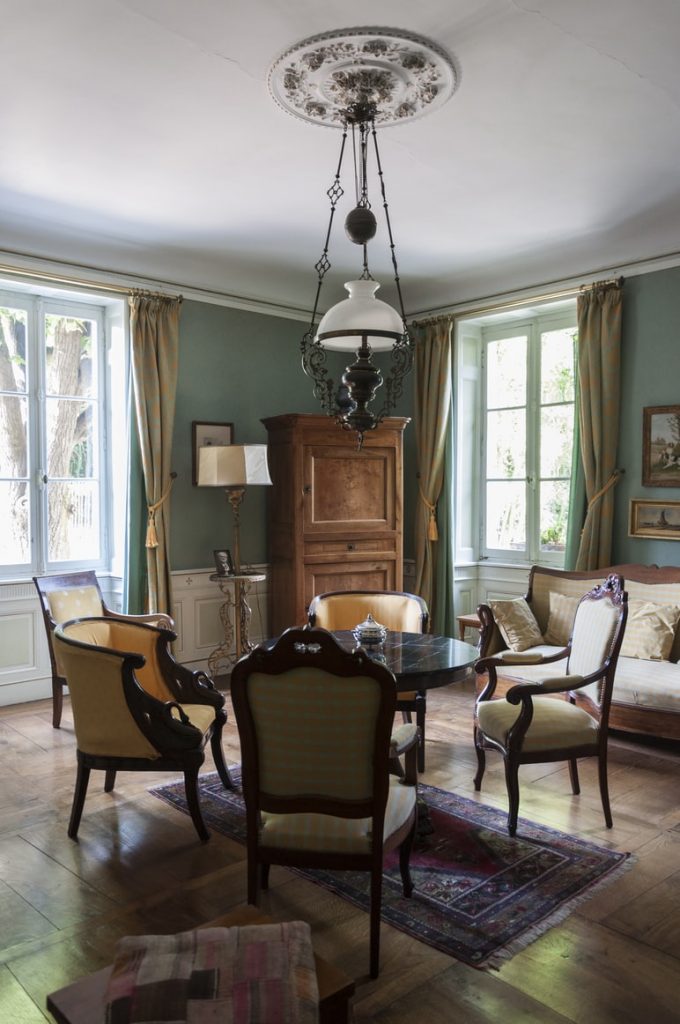 Patterns
Choosing the right pattern for your fabric and furniture is important to achieve a French-inspired look. You'll want to try out patterns that reflect authentic French living and French country style without feeling too overdone.
Furniture with fabric such as the couch, sitting chairs, and even dining room chairs should be considered.
You won't need every piece of fabric to be the same, but they'll need to complement each other and work together to pull off this look.
Use light florals, vibrant velvet fabric, and neutral color fabric with bright accents. This will help you achieve the style you're going for and allow you to add a personal touch.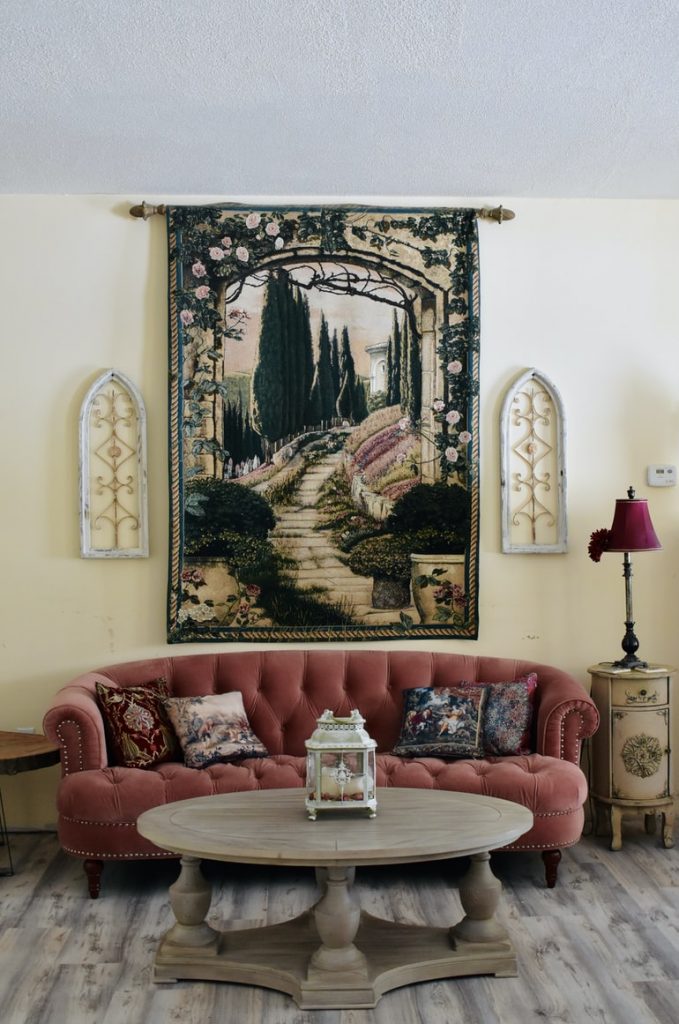 Decor
After picking out large items such as the furniture, drapes, and fabrics, it's time to incorporate the decor.
The decor will enhance your style and allow you to tie everything together. For this particular style, you'll want certain decor such as large art, gold accents, and tons of natural light.
A great way to add French-inspired elements into your home is with original paintings. Landscape or portraits that are original copies are a great addition to your space, and each painting will carry its own story.
The painting will add detail, interest, and authenticity to your space. You can pair it with natural elements such as plants or fresh flowers.
Allowing the art and associated decor to be the centerpiece of certain spaces, such as a sitting room, will keep your home toned-down and modern but still sophisticated.